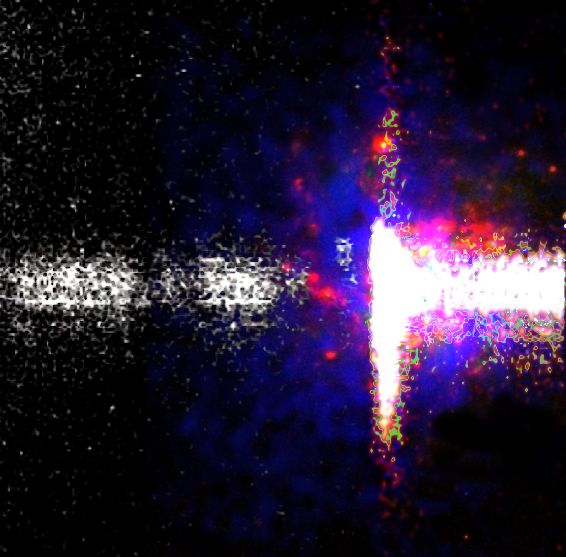 The Lyman-alpha line and related diagnostics are now routinely used in numerous astrophysical studies for example to probe massive star formation across the Universe, to study properties of the interstellar and intergalactic medium (ISM and IGM) across cosmic times, and to search for the most distant galaxies in the Universe.
Both observations and simulations have made enormous progress over the last decade. For example, surveys targetting Lyman-alpha have discovered new populations of galaxies out to the highest redshift, and sophisticated hydrodynamic and radiation transfer simulations have been developed. Furthermore many new instruments and experiments using Lyma-alpha and related diagnostics are being designed and constructed.
Given the fundamental importance of Lyman-alpha and its challenges, we felt it timely to hold an international conference on this topic at the Institut d'Astrophysique de Paris . The goal is to bring together experts in the field for an intensive discussion and a deeper understanding of the formation of Lyman-alpha and its interpretation. Ultimately, we hope to define new strategies and collaborative plans to bridge the gap between those concentrating on the high-redshift universe and those primarily interested in local galaxies. Participation of observers, modellers, and instrumentalists will be crucial for this effort. Time is now ripe to bring together various communities studying and using Lyman-alpha in a variety of exciting and diverse fields in a large international conference.